News
There's a lot happening in our vibrant and growing community! From important reminders to noteworthy events, we've included all the latest news here on one page. Make it your first stop when you visit our website to ensure you are always aware of what is going on.
East Ridge Middle School Student Selected to Be Nutmeg Prize Reader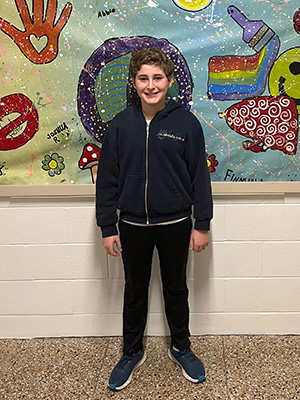 Congratulations to East Ridge eighth grader William Knispel! The Nutmeg Book Award Selection Committee recently announced that they chose Will to join the 2025 Selection Committee as a student reader. Read more in the December 9 edition of the RPS Update.
Weather Reminder
Please find all the information you need about snow days, early dismissals, and delay starts on our weather reminder page.
September 2022 COVID Practices
RPS Fall 2022 COVID-19 Practices:
We hope that you have had a healthy summer. As we return to school, we have a few important updates on our COVID-19 Protocols. We ask that families review these carefully, and reach out to their school Principal or nurse with any questions. You can access these updates by clicking here: